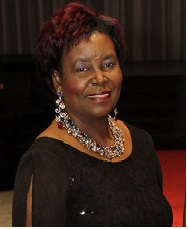 Greetings from the Founder
Thanks you for dropping by the site.  To all teens, adults and new supporters, I would like to thank you for your loyalty and support thought the years. As an educator and counsellor, I realized that low  self-esteem played a big factor in  the negative behaviour of many teens. Girls of Destiny began in obedience to the voice of God, to serve the community, and empower teen girls and their families.
For the past 12 years, Professor Pat Chacha has taught Medical Laboratory Science in the Ontario College system. She is the Coordinator of The Medical Laboratory Science Program at Centennial College, Ontario, Canada. Before entering full time teaching she worked as a manager and staff trainer in the Medical Laboratory in Toronto.
Pat is an Ordained Minister and is a Certified Pastoral Counselor for 15 years. In 2003 Pat founded Girls of Destiny, mentorship and personal development programs for girls 11 -16 years to empower teen girls with the confidence they need to become strong young women. Since 2003, Girls of Destiny leadership, etiquette and personal development summer camp, has help over 500 teen girls enjoy themselves while improving their self-esteem. For the past 15 years, Pat has advocated for youth through various educational, youth and children projects in the community.
In 2005, Pat created Destiny Light Educational Services, an academic and scholarship coaching consulting business, which prepare students and parents to win funds for post secondary education. As a trained scholarship reviewer for The Millennium Excellence Awards, The Top 20 Under 20 Scholarship and other community scholarships, Pat uses her skills and knowledge to mentor students on the "art of winning scholarships". Through her mentoring and coaching, graduating high school students in Canada have won up to $40, 0000 in scholarships.
She is a motivational speaker who is passionate about the success of young people. She believes that young people are valuable and must be mentored to excel in all areas of life. Organizations such as, the Aga Khan Ismali Foundation, Brayburn youth centre, United Achievers, Congress of Black Women, Mississauga Chapter, Brampton Neighbourhood Services, Toronto Boys and Girls Club, several churches and schools have trusted their youth to Pat's guidance.
Working with her husband Joel, together they founded Teamwork Children's Services International, a charitable organization to help support orphaned and poor children in the rural communities of Africa.